What's Koch's Kids Club?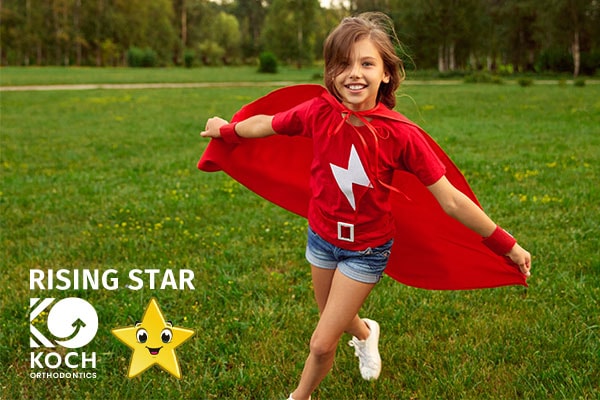 Our kids club is for "Rising Stars" who are not ready for orthodontic treatment just yet. The American Association of Orthodontics (AAO) recommends an orthodontic screening as early as the age of 7.
Our team is trained to monitor the growth and development of your child's smile to determine if a problem exists, or if one is developing.
Our Rising Stars will be monitored until they are ready to start their smile journey, all in a fun and friendly environment.