What To Expect At Koch Orthodontics
At Koch Orthodontics, we strive to give you the healthy, functional, beautiful smile that you've always desired. We understand that choosing to undergo an orthodontic procedure is a big decision, and we respect your reasons for wanting to enhance your smile and straighten your teeth. Our practice will work closely with you at every stage of the treatment process to improve the way you look and feel while making sure the end result is just as rewarding as you wanted. We employ the latest orthodontic technology to ensure the highest quality care for a safe and effective treatment that is customized to help you achieve the smile you've always desired.
Your First Visit
Your initial consultation brings you the opportunity to meet the award-winning Dr. Koch and his well-trained team, learn more about our advanced orthodontic treatment, undergo a comprehensive initial examination, and determine the treatment option that best suits your unique needs.
During your initial consultation, Dr. Koch will:
Carefully review your medical history and dental forms.
Conduct a comprehensive oral evaluation along with your x-rays to arrive at an accurate diagnosis.
Once the appropriate orthodontic procedure has been identified, a personalized treatment plan will be created.
All the financial information including your payment plans and insurance options will be discussed to help you arrive at an informed decision.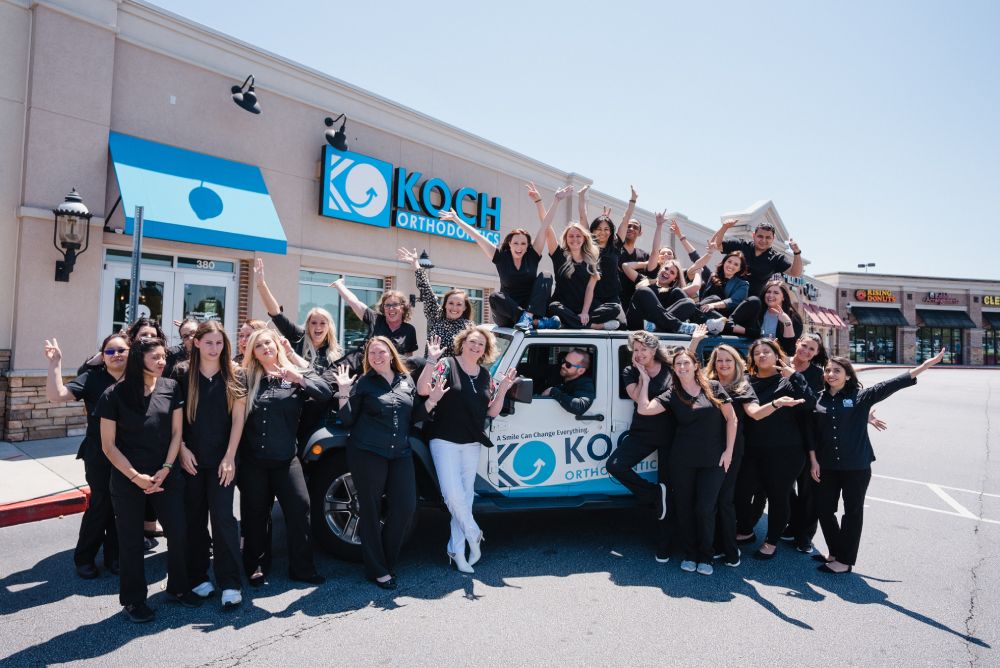 What To Expect After Your Initial Consultation
You are now a step closer to achieving the smile of your dreams! Following your initial consultation, we will schedule your first appointment during which Dr. Koch will place your new orthodontic appliance. The first appointment typically takes around an hour and our team will make every possible effort to ensure that you are at ease during this time.